Matthew John Trim
"It has always been my dream to run my own butcher's shop" said Matt; managing director and head butcher of Trims Town Gate Butchery.
I have been a butcher for over 16 years and have been lucky enough to work in some fantastic shops with some inspiring people.
Over the years I have learnt a great deal from the butchers I have worked with, which has been invaluable to me in the way I cut and prepare meat today.
Along my journey I have been lucky enough to perform and compete on some great stages, namely the world famous Abergavenny food festival (twice) and a trial for the British Beefeaters Team GB.
From a young age I have always been interested in cooking, from my Mother teaching me how to bake to my Father showing me how to peel potatoes! So working with the main ingredient for that all important Sunday roast was a natural progression.
When I finished sixth form in Monmouth I went to work with my father in-law at a local butcher's shop and have never looked back!
  "Dreams don't work,
unless you do"
SARAH ELIZABETH TRIM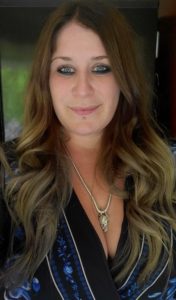 2020 not only gave us The Covid 19 pandemic it also gave us our new member of staff.
As people became locked down Sarah took on the role of our delivery driver. Ensuring that regardless of the deadly virus people would be well stocked with delicious meats, milk, flour and staple cupboard  items.
Sarah & Matt met at school in 2001 and have been married 16 years, with 2 children Floelyn; 12 and Brereton; 11.
Who also became a big part of the family business stacking shelves in between home schooling. 
Sarah had worked in a childcare environment for 20 years, so becoming part of the business was a huge change but a challenge she's thoroughly enjoying.
Not only does she still deliver weekly but she is also training along side Matt making sausages, burgers, ready meals and pastry products to name a few.
  We feel we work together as a great team.
Our little family business going from strength to strength.
We are so proud that Trims Town Gate Butchery has won 
Best of Welsh Business Awards 2021 & 2022.
As voted for by our customers.